View this email online.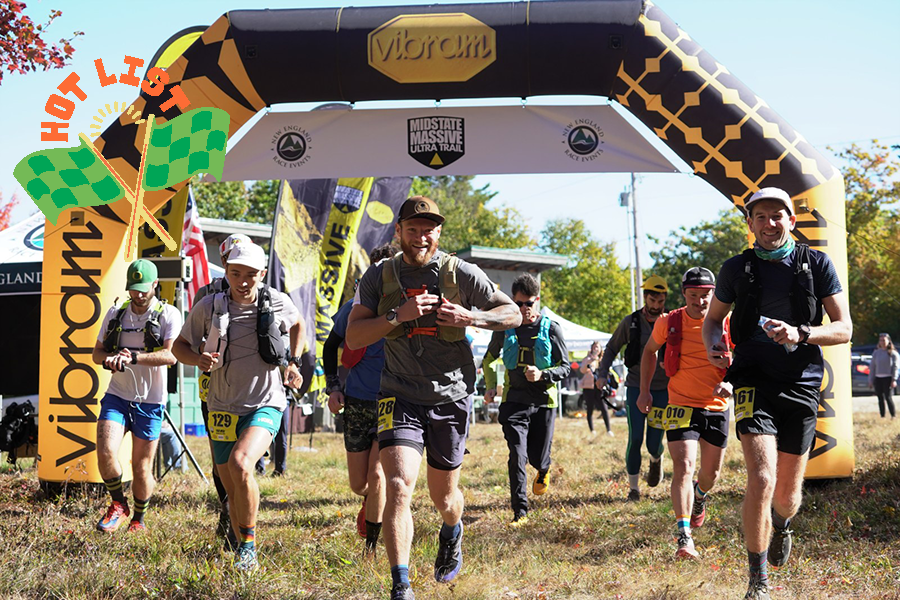 Photo Credit: Midstate Massive Ultra Trail - New Ipswitch, NH
Looking for some last-minute racing fun? A tune-up race to add to your training? A way to explore someplace new and beautiful on foot? Here are your options for August, September and October, in your region and beyond!

Below you'll find races from Vermont, New Hampshire, Maine, Massachusetts, and Connecticut. Looking for something farther afield? See the next two months of region-by-region races here.


Happy Racing!
- UltraSignup Team

TOGETHER WITH CURREX
More miles begin with Currex RUNPRO Insoles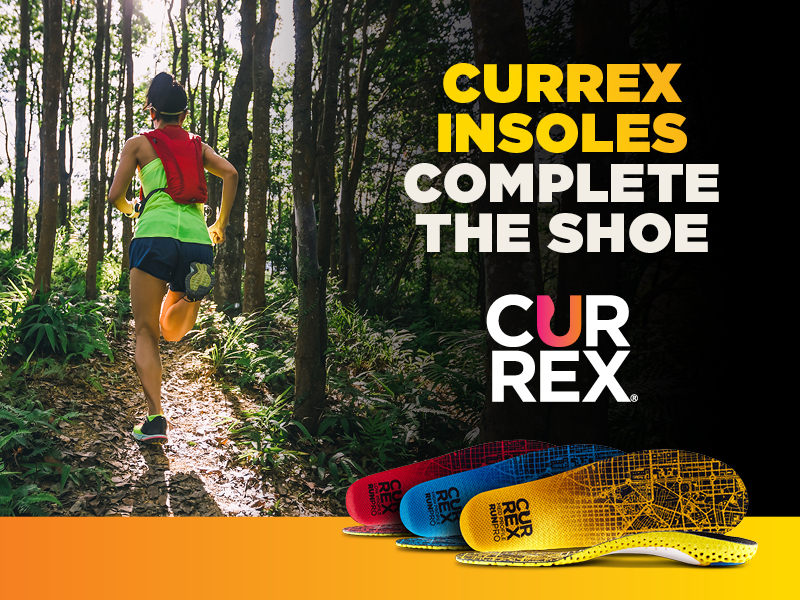 When the trailhead calls, we always listen. We lace up our trail shoes, strap on our headlamps, adjust our hydration vests, and go. Enter Currex RUNPRO Insoles. Highly customized and available in low, medium, and high arch profiles, they help prevent injury, enhance performance, and provide unequaled comfort. Featuring a flexible arch that provides the right amount of rigidity, RUNPRO insoles create extreme sensory stimulation and midfoot guidance on impact. Then, when released, they return the stored energy to the foot. This reduces stress on joints, ligaments, and tendons to keep you running mile after mile.

Take 10% off your next order at currex.us when you use code ULTRASIGNUP10.

MAINE

08/05 - Blue Hill Mountain Trail Fest- 50K, 10K, 5K
08/26 - Firebird Trail Races - 50M, 50K, 13M
09/02 - Cherry Hill Farm Ultra - 50K
09/09 - Megunticook Trail Festival - 50K, 20K, 10K
09/22 - Uphill Will - 24HR, 12HR, 6HR
10/07 - Pleasant Mountain Race - 20K
10/08 - Big Brad Ultras - 50M, 50K, Relay
10/08 - The Dawnland 25k & 100k - 100K, 25K, Relay
MASSACHUSETTS

08/12 - Sweltering Summer Ultra - 8HR, 5K
09/16 - Free to Run Trail Races - 50M, 50K, 25K, 15K
09/16 - Cape Cod's Run Against The Tides - SOLD OUT
09/24 - Run for Wildlife - 10K, 5K, 1M
10/21 - United We Move - 20M Bike, 10M, 10M Bike, 5M, 5K, 2M Walk
10/21 - Womp Romp - 50K, 10M

NEW HAMPSHIRE

08/04 - Ragged 75 Stage Race and 50k - 50K, Stage Race
08/11 - Jackson Covered Bridge - 10K Race
08/18 - Jigger Johnson Trail Races - 100M, 100K, 50M
09/16 - Kilkenny Ridge Race - 50M, 25M
09/17 - Kismet Cliff Run - 13.1M, 5M
09/17 - Pisgah Mountain Trail Races - 50K, 23K
09/23 - Bear Brook Trail Races - 26.2M, 13.1M, 10K
09/30 - Joe English Twilight Challenge - 26.2M, 13.1M, 6HR
10/07 - Midstate Massive Ultra Trail - 100M, 50M, 30M
10/07 - Bubba's Backyard Ultra - Last Person Standing, Beer Mile
10/08 - Vulcan's Fury Trail Race - 13.1M, 5M
10/14 - Ghost Train Trail Races - SOLD OUT Except for 15M
10/29 - Great Pumpkin Relay - 10K, Relay

VERMONT

08/12 - Lover's Lane - 12HR, 6HR
09/09 - Groton Forest Trail Run - 26.5M, 15M, 6.2M
09/29 - The Painemeister by Northfield Tough - 100M, 48HR, Kids Run
09/30 - Footprints Trail Run - 10M, 5M
10/01 - Bolton Valley Three Peaks Mountain Race - 25K, 10K
10/07 - The Endurance Society SKY RUN - 26.2M, 10K, 4M
10/14 - Devil's Den Ultra - 30HR, 12HR, 6M
10/15 - Trapp Lodge Mountain Marathon - 26.2M, 13.1M

REGISTRATIONS OPENING UP THIS MONTH

11/12 - Bold Coast Bash - 50K, 10.5M - Maine


PO Box 158374, Nashville, TN 37215
UNSUBSCRIBE
You received this email because you are subscribed to UltraSignup Race Information from UltraSignup.